Secure hosting with SSL, programming services, dedicated websites and online stores
We will take care of your company on the Internet. We will provide you with a stable hosting and the largest selection of domains. Security is guaranteed by SSL certificates and by our experienced programmers. Do you want to develop your business? We will build product configurators, online stores and websites.
Test secure and efficient hosting
domains hosted on our DNS servers
Reliable tools for your business
Take your business to the next level
Safe hosting and VPN
Stable hosting that will ensure the speed of your websites and provide you with an intuitive and simple administration panel.
Activate the serverr
A wide selection of SSL certificates
The security of your website is our priority. Take care of your websites with our SSL certificates.
Check our certificate offer
Domains from all over the world
1,148 extensions from around the world - this is how many opportunities awaits your company. Allow yourself to develop your business and attract new customers.
Register the domain
Product configurators
Allow your customers to perfectly match your product to their needs and increase the profits of your store.
Check our certificate offer
Online stores
Online store created and adapted to your individual needs. Give yourself a competitive advantage.
Check our certificate offer
Websites
Professional, modern and intuitive - this can be your new website. Enjoy one of our 2 packages, MINI and PRO.
Check our certificate offer
Progressive Web Apps
PWA is a website that behaves like a mobile application. It can be added to your phone's home screen.
Check our certificate offer
Technologies we work with
See how we can strengthen your business
cPanel
cPanel is an extremely intuitive and easy-to-use hosting administration panel. The Polish language version will make working with the panel more pleasant.
CloudLinux
CloudLinux provides additional data security. Each hosting account is physically separate from the others and has individual resource access limits.
imunify360
Imunify AV is an antivirus scanner. It scans files on your hosting account for viruses and malware.
PHP and Laravel
PHP is a programming language used for websites or online stores.
Angular and TypeScript
TypeScript and Angular are the perfect combination for complex architectures and projects.
WordPress
WordPress is the most popular content management system. You can use it to create blogs or websites.
JavaScript
JavaScript is a lightweight programming language used to create dynamic web pages.
Ruby on Rails
Ruby on Rails is an object-oriented programming language. Mostly used to write scripts.
Python
Python is a programming language with a wide range of uses - from simple functions to complex applications.
MySQL
Open source database management system.
Our projects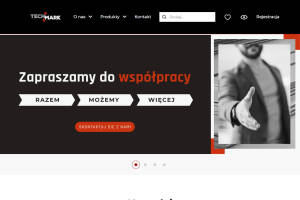 techmark-configurator.com
Configurator
Furniture shop with a dedicated product configurator, open for users.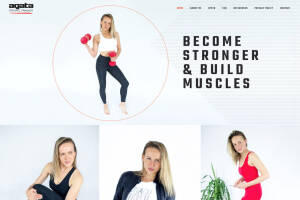 agatapt.com
Web page
Agata is a personal trainer. She came to us after we earlier worked with her brother on several projects based on WordPress.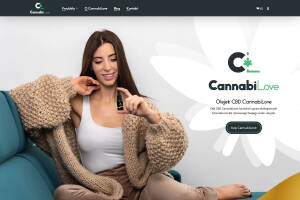 cannabilove.pl
Web page
Website that offers CBD oils obtained from hemp, which positively influences the functioning of the whole body.
Take a look at our portfolio
Why is it worth using the MSERWIS.pl offer?
Find out from the short interview